The Lord's Prayer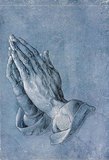 Our Father, who art in heaven,
hallowed be thy name;
thy kingdom come; thy will be done
on earth as it is in heaven.
Give us this day our daily bread;
and forgive us our trespasses
as we forgive those who trespass against us;
and lead us not into temptation,
but deliver us from evil.
Amen.
TROVA SOLLIEVO INTERIORE
Con la Preghiera e la Pietra della Fede




Tieni in mano la pietra fluviale naturale con incisa una Croce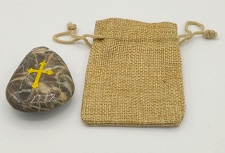 Benefici
-
RIDUCI lo stress
e l'ansia
- GESTISCI la rabbia.
- La Croce è un promemoria quotidiano di
Incoraggiamento
.
Caratteristiche
- La pietra è Liscia al tatto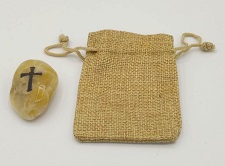 Regala la pietra della fede a chi vuoi bene.
Ecco come puoi aiutarci: dona 2 euro ora.