Catholicism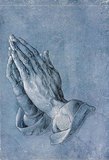 My God,
I am sorry for my sins
with all my heart.
In choosing to do wrong
and failing to do good,
I have sinned against you
whom I should love above all things.
I firmly intend, with your help,
to do penance,
to sin no more,
and to avoid whatever leads me to sin.
Our Savior Jesus Christ
suffered and died for us.
In his name, my God, have mercy.
??? Rite of Penance
O my God,
I am heartily sorry for
having offended Thee,
and I detest all my sins,
because I dread the loss of heaven,
and the pains of hell;
but most of all because
they offend Thee, my God,
Who are all good and
deserving of all my love.
I firmly resolve,
with the help of Thy grace,
to confess my sins,
to do penance,
and to amend my life.
Amen.
TROVA SOLLIEVO INTERIORE
Con la Preghiera e la Pietra della Fede




Tieni in mano la pietra fluviale naturale con incisa una Croce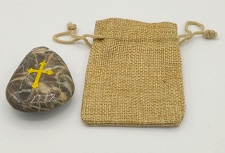 Benefici
-
RIDUCI lo stress
e l'ansia
- GESTISCI la rabbia.
- La Croce è un promemoria quotidiano di
Incoraggiamento
.
Caratteristiche
- La pietra è Liscia al tatto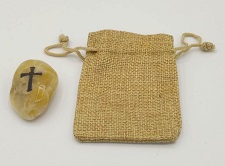 Regala la pietra della fede a chi vuoi bene.
Ecco come puoi aiutarci: dona 2 euro ora.