Prayer Before the Blessed Sacrament
Lord Jesus, I believe that you are truly present in the Eucharist.
As I receive you in
Holy Communion,
help me to love as you loved,
serve as you served,
so I can be the Body
of Christ to others.
Amen.
Index of catholic prayers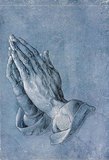 Write a prayer
Help us now: support us by donating ONLY 2 euros!
We will be grateful to you.