Glory Be
Glory be to the Father, and to the Son, and to the Holy Spirit.
As it was in the beginning, is now, and will be forever.
Amen.
Index of catholic prayers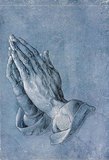 Write a prayer
Help us now: support us by donating ONLY 2 euros!
We will be grateful to you.