Sacro Monte di Orta dedicated to San Francesco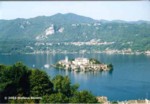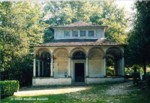 The Sacred Mountain of Orta develops along the slopes of Monte San Nicolao(today Monte Francesco) and includes the church of S. Nicola di Miraand twenty chapels, eleven of which built between 1591 and 1624, six during 1670, one in 1690 and two in the second half of the 18th century.
The chapels house 376 terracotta statues painted at natural largeness and great cycles of frescoes that narrate just as many episodes of the life of Saint Francis so as to create immediate correspondences with the life of Christ.
The realization of the Sacro Monte was pushed for by the counter-reformation in order to contrast the Lutheran presence. Initially the architectures were influenced by the Sacro Monte of Varallo, but subsequently, towards the half of the 17th century a reference was made to the Sacro Monte of Varese and the sacred path was presented again in a baroque style.
Annexed to the church are two convents, the "Large" one originally intended for the Capuchin friars and now, as a result of ill-fated historical events, dated back to the Napoleonic period, has become private property and the "Small" one, inhabited by a small community of Franciscan friars who take care of the managing the Sanctuary and welcoming pilgrims.
The Sacro Monte d'Ortais situated in north-western Italy approximately 90 Km. from Milan, 110 Km. from Turin and 45 km. from the Switzerland border.
By car
For those who travel by car the most comfortable highway exit is that of Borgomanero, along the A26 Voltri Sempione, at approximately 15 Km. from Orta. At the exit follow the indications for Borgomanero - Gozzano - Orta. Once at the Ortaparking lot leave the car and go up on foot (about 10 minutes), or go up until the parking lot at the entrance of the Park. Buses can not go up and must be left in the parking lot at the bottom of the hill.
By train
For those who travel by train use the Novara - Domodossola line and get off at the Orta-Miasino station. S. Monte is 20 minutes by foot from the station.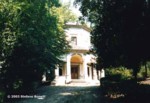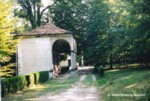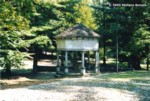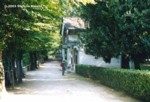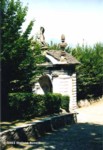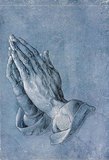 Scrivi una preghiera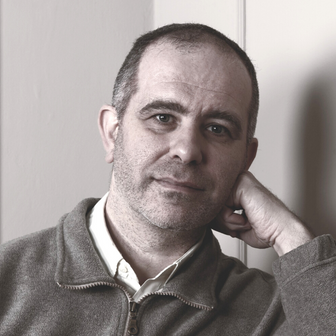 Ciao,
mi chiamo Stefano.
Piemonte Sacro è la mia passione dal 2001.
AIUTA il progetto Piemonte Sacro a crescere
DONA SOLO 2 euro! Te ne sarò GRATO .